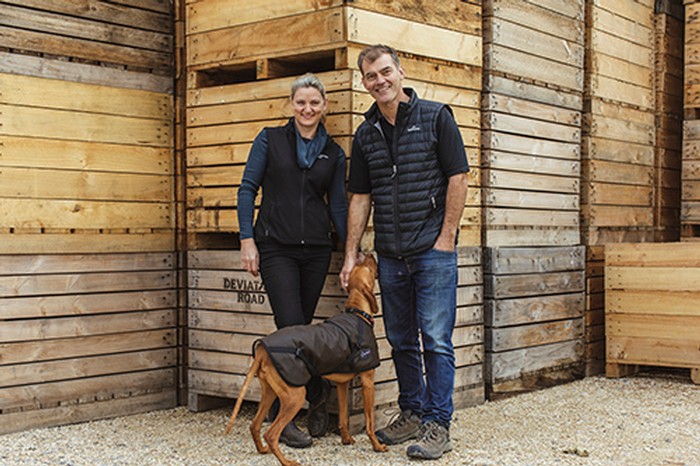 Deviation Road Winery produces exciting cool climate wines from mature vineyard resources in the Adelaide Hills. Owners Hamish and Kate Laurie continue a five generation winemaking tradition. Devoted to the high altitude sites of the Adelaide Hills and with Kate's French oenology training, the wines they produce are at once traditional and contemporary.
With a fiery passion to create premium bottle fermented and aged Australian sparkling wines together with textural aromatic whites that can genuinely cellar, their signature style is restrained, elegant and balanced.
For many Deviation Road is best represented by its signature Australian sparkling wine, the Loftia Vintage Brut. A blend of Pinot Noir and Chardonnay grapes hand selected from mature vines on south-facing slopes high in the Adelaide Hills, the Loftia is an accomplished sparkling. Ageing for a minimum of 24 months on lees adds nutty complexity to the fresh citrus, green apple and spring blossom aromas. The palate is crisp, with a lingering, mouth-watering finish.
Deviation Road's winery and cellar door are ideally located in the picturesque Adelaide Hills near Stirling. The Deviation Road experience combines a spectacular garden setting surrounded by vineyard and heritage listed bush land with a sophisticated wine and regional platters menu.
At Deviation Road every sip reveals a little of the mystery; a taste of the terroir, a glimpse at the season, a hint of the science and a wink to the heritage that crafts its existence.